FLOOR PLANS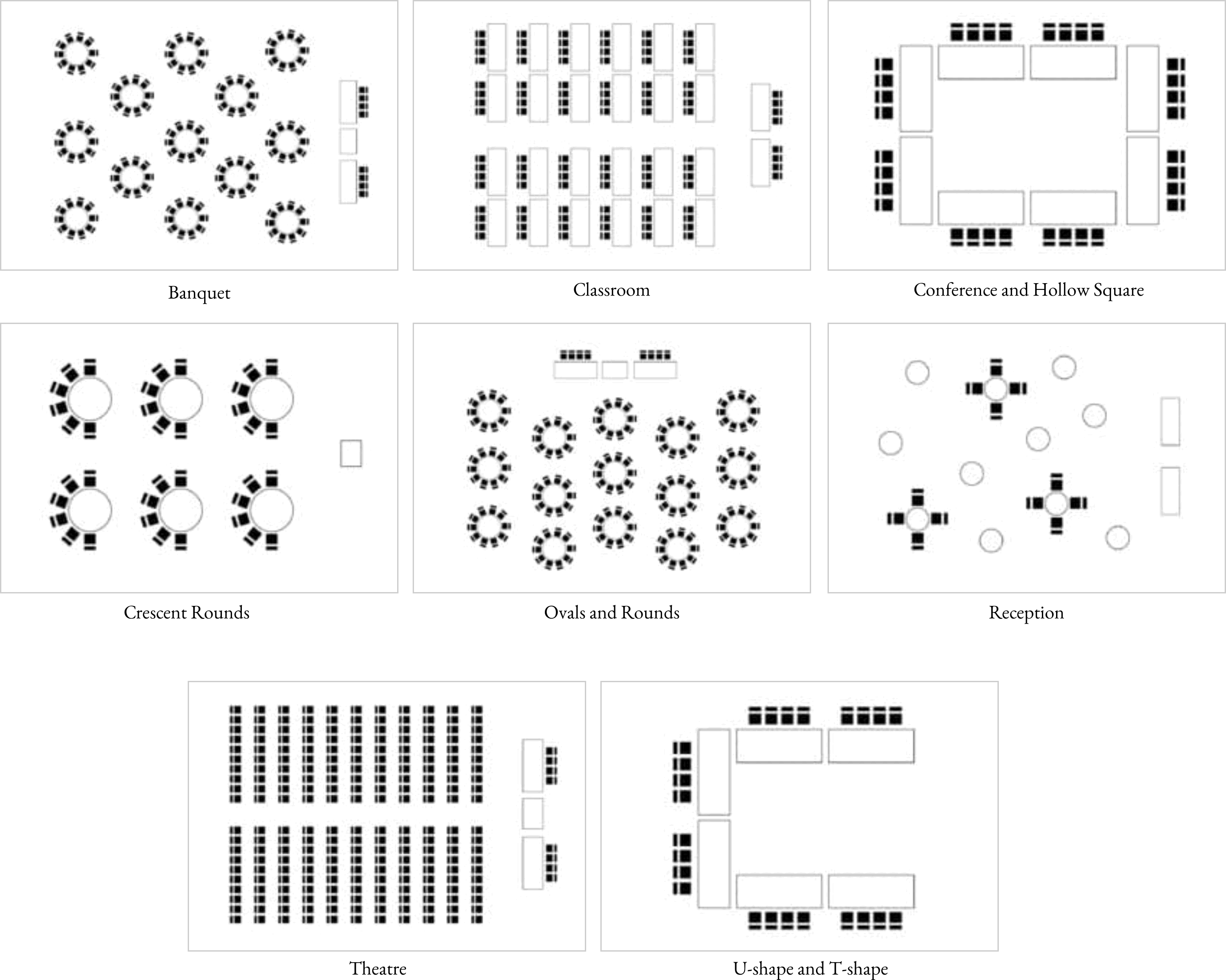 Classroom
 Large Size Lectures
Theatre
Large Sessions
Crescent Rounds
Interactive Presentation
 Conference and Hollow Square
Interactive Discussions
Ovals and Rounds
Small Group Discussions
Reception
 Cocktail & Finger Food
U-shape and T-shape
Interaction with a Leader
Banquet
Meals & Sessions 
2 Event Rooms
230 Parking Lots
350 Capacity of Largest Event Space
11,248 ft² Total Event Space or 1045m²
The Ballroom Suite
The sheer space and sense of being surrounded by water gives the Ballroom a sense of privacy and exclusivity. This beautiful suite can be adapted in many ways to suit larger conferences. Both the Garden Suite and the Ballroom can be hired together for one event or for two individual events. With extensive banqueting facilities, Harvey's Point is renowned for good food, fine service and high levels of customer care.
30m x 20m on two levels  – 600m²/ 6460ft²
Seating: 120 – 300 persons
Dance floor: 12x8m
Stage: 12x4m
Ceiling height: 6m 
Facilities:
Martin PA audio system, Stage box
LCD Projector with 3m screen
Stage lighting
Follow Spot  
The Garden Suite
Recently opened, The Garden Suite is a multi-purpose, elegant conference room, perfect for meetings, seminars, product launches, stylish private dinners, cocktail receptions etc. It can be divided into three smaller rooms for more intimate gatherings or as breakout rooms. The Garden Suite has natural daylight, plentiful power points and state of the art conference equipment.
25m x 12.5m – 310m²/ 3330ft²
Seating: 40 – 180 persons
Dance floor: 10x8m
Ceiling height: 3.5m 
Facilities:
PA audio system
LCD Projector with screen