Wedding Etiquette with Noel Cunningham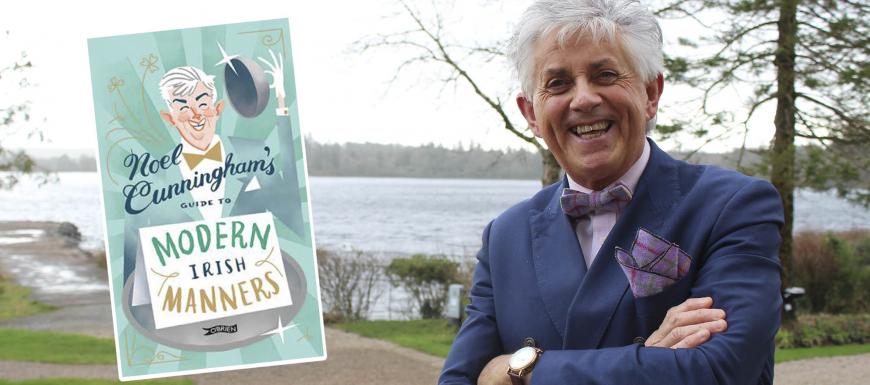 Let's talk Wedding Etiquette with Noel Cunningham
General Manager here at Harvey's Point, Noel has long been known for his fabulous style and his knowledge on all things Etiquette related, finally he has put all his expertise into one place with his new book entitled 'Noel Cunningham's Guide to Modern Manners'.
Along with a little insight into Noels colourful life this book is your Ultimate Manners bible – covering modern day etiquette dilemmas such as splitting the bill in a Restaurant, Gifting, Careers, Family politics and everything in between
One subject that we found to be a little gem of information was the Wedding Section – such good advice from a professional who has worked many years in the industry and is also a Solemniser.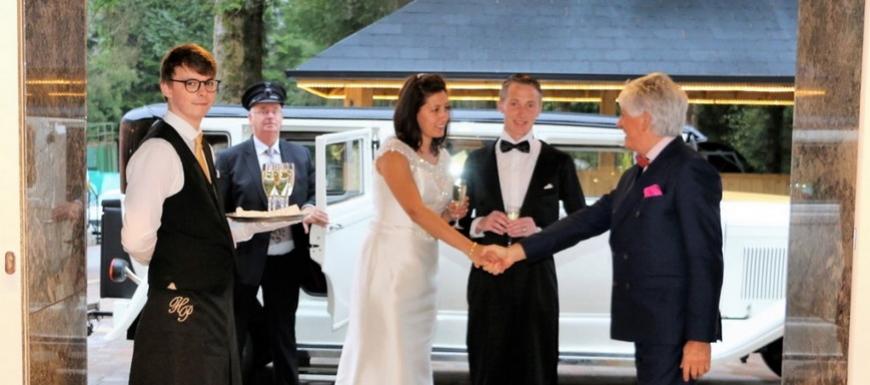 'There is a degree of confusion as to what a Civil Ceremony is and what is the difference in that and having a Wedding Celebrant.

Let me explain. In Ireland and the UK it is possible to marry in a Registrar's Office. Here the legal requirement is fulfilled, and the Marriage Certificate signed and it is valid. The Registrar is also empowered to marry Couples in other Venues .. Hotels .. Restaurants etc. These Marriages are legal. In Ireland the Registrar falls under the jurisdiction of the HSE.'

A Reverend as in Priest or Vicar who conduct wedding ceremonies are also Solemnisers … which means that they too by having the Register signed during the ceremony makes in legal in every way. A Celebrant .. with some exceptions are not solemnisers .. they only help write and conduct a tailor made ceremony for the couple. This is not a legally binding union, merely ceremonial. Couples using the services of a celebrant will most likely have carried out the legally required aspects prior to the day in a Registry Office or a Church… as in they are usually already legally married.
-          Excerpt from 'Noel Cunningham's Guide to Modern Manners'
Noels book is filled with lots of helpful advice and guidance about planning a wedding in Ireland, whether it be a traditional ceremony or something a little more out of the ordinary! Aswell at lots of useful expert advice you will find a really handy planning timeline that will keep you on track and ensure that you don't miss anything important from your To-do list
'Plan photographs and locations for pictures with care [for Winter Weddings]. A beach visit or a mountain top can be hugely challenging in gale force winds and sheet rain, let alone snow! Get this part of the day sorted at the Church or Wedding Venue and do not expose your Guests to the weather too much. Forget cold Prosecco or Champagne on arrival … have warm Punch, Muller Wine or Hot Toddies.'

-          Excerpt from 'Noel Cunningham's Guide to Modern Manners'
For lots of fabulous advice and information you can purchase 'Noel Cunningham's Guide to Modern Manners' from all good book stores and online from O'Brien Press
---