Harvey's Point retain AA Red Star Award for fifth consecutive year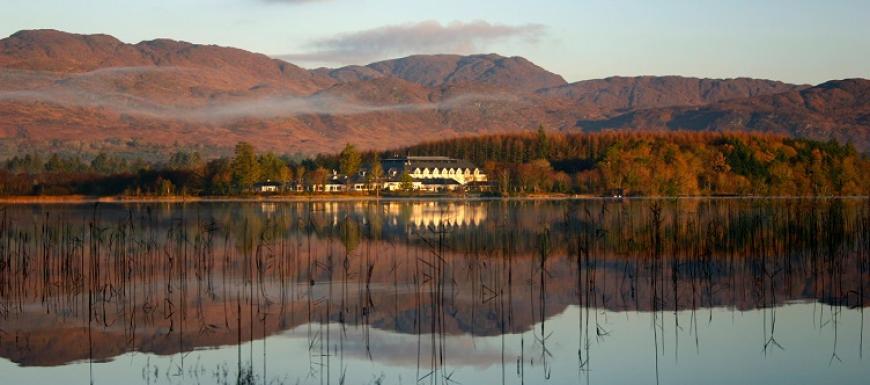 The team at Harvey's Point is delighted to announce that the hotel has retained the prestigious AA Red Star Award for the fifth time since they first received the accolade in 2017. This achievement means that Harvey's Point is the only hotel in Donegal to hold this esteemed title, one of only two four-star hotels in Ulster and one of only four hotels in the Republic of Ireland to be awarded an AA Red Star.
AA Red Stars are the AA's top accolade for hotels, awarded by a team of inspectors with unrivalled knowledge of the industry. An AA Red Star is only granted to exceptional hotels with outstanding levels of hospitality and service. This distinguished award is in addition to the 2 AA Rosette award that The Restaurant at Harvey's Point has held for an impressive 16 years.
Niall Coffey, GM of Harvey's Point, said "We are delighted to retain our AA Red Star for a fifth consecutive year. While it was another difficult year for the hospitality industry, I am beyond proud of the team at Harvey's Point for continuing to offer an exceptional level of service to our guests. Minding people is at the heart of what we do at Harvey's Point and it is very rewarding to have that sense of service and hospitality acknowledged with an AA Red Star for the fifth year running."
Atmospheric and cosy, full of character from wooden panelling, chandeliers, carefully selected artwork and turf fires, Harvey's Point is a real hotel run by real people, with a genuine desire to see their guests happy, relaxed and pampered. A dream destination for walkers with breathtaking scenery at every turn, whether you plan to explore Donegal or simply switch off, unwind and take in the wonderful views of the mountains and lake, Harvey's Point is the perfect base from which to enjoy it all.
---