TripAdvisor's No 1 Hotel Ireland 2023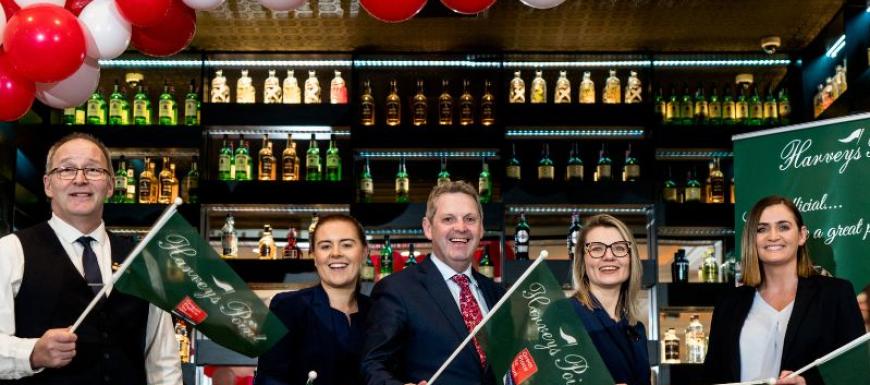 TripAdvisor's No 1 Hotel Ireland 2023 Harvey's Point Donegal did it again!
"We did it again… TripAdvisor #1 Hotel in Ireland", the absolute delight of the Harvey's Point team who this week are the hugely proud recipient of the TripAdvisor Travellers Choice No. 1 Hotel in Ireland 2023. 
The stunning Harvey's Point on the shores of Lough Eske, Donegal Town which this year celebrates 33 years in business, have previously held the title for five consecutive years from 2013 to 2017, and 2019 and 2020. Their continued commitment to the ultimate in service and standards for their loyal customer base always inspires the team and for 2023 has led to the remarkable achievement for the hotel to once again return to the number one position.  A hugely exciting, and wonderful time for General Manager Niall Coffey, their highly committed team of hospitality professionals.
TripAdvisor, in their awards announcement indicated, "This ranking is determined from millions of reviews and opinions from the travelling public collected globally on TripAdvisor over the past year. Both the quality and quantity of reviews were taken into account for each category, and each winner delivered "remarkable service, quality, and value."
General Manager, at Harvey's Point, Niall Coffey credited the Trip Advisor No. 1 announcement and ranking to, "our hugely dedicated team and Harvey's Point hospitality family, each of whom plays their part in the Harvey's Point Success story on a daily basis and the continued support and investment of owner Thomas Röggla," Niall goes onto say, "Words can hardly express the excitement and delight that we feel, having won No. 1 Hotel in Ireland on TripAdvisor for 2023, this is truly an amazing start to the Season".
Niall Coffey also expressed the hotel management's heartfelt thanks to their many guests who wrote so favourably of their experiences at Harvey's Point. "We are immensely proud of this great achievement, which encourages us to raise the bar even higher in delivering the highest possible standards of world class hotel-keeping blended with genuine Irish and Donegal hospitality."
Harvey's Point is part of the TMR Hotel Collection owned by Thomas Röggla and is managed by Windward Management, features 88 newly refurbished palatial suites in the main hotel as well as the Lodge which features 13 compact cabin style rooms for special interest groups on the shores of Lough Eske in Donegal Town. Harvey's Point is famous for its superior food and service in its award-winning AA Lakeshore Restaurant and of course more casual dining and entertainment in Harvey's Bar. Along with its recognition as an awarding winning leisure experience, Harvey's Point also features a stunning Grand Ballroom and Corporate Garden Suite. For the latest news and offers please log onto the Website: harveyspoint.com  or follow Instagram,  Facebook @harveyspoint.com Twitter  @HarveysPoint
Ends
---