Wedding Chat with Micheál at Harvey's Point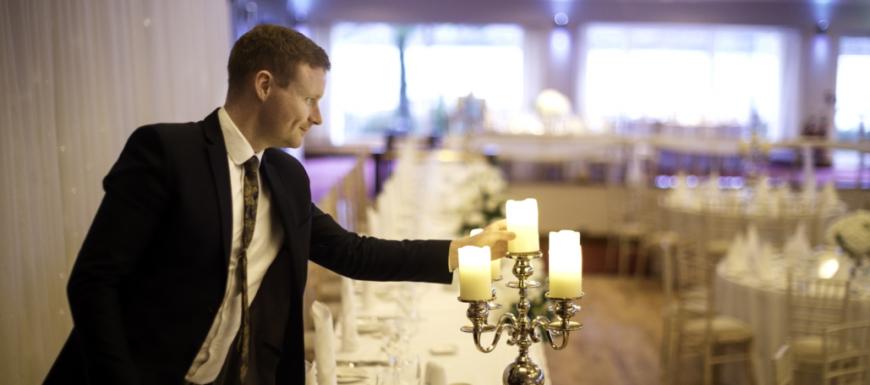 Glenties native Micheál joined Harvey's Point as Wedding and Events Coordinator in the summer or 2018 and although new to Harvey's Point, he is no stranger to the Wedding Industry.
As the drummer in the ever popular Red Alert Band for the last 8 years, Micheál has been helping couples plan the details of their weddings for years. While still playing with the band, Micheál has joined Samantha to help make wedding dreams come true for couples at Harvey's Point. We grabbed 5 minutes with the man himself to get his take on Donegal Weddings…..
What is the best thing about being a Wedding and Events Coordinator at Harvey's Point?
I've always loved a good wedding and the best thing about my job as Wedding Coordinator is getting to help people plan and organise the biggest day of their lives. Seeing it through from their excitement of engagement and planning to the pre wedding nerves and helping keep them calm and reassured that it's all taken care off!
What is your best advice for newly engaged couples?
Enjoy the planning, don't get bogged down on certain suppliers being booked that they think they "have to have" … there are a lot of great professionals especially in our wee corner of the country. At Harvey's Point we have worked with lots of great suppliers over the years and we can help couples find the right supplier for them.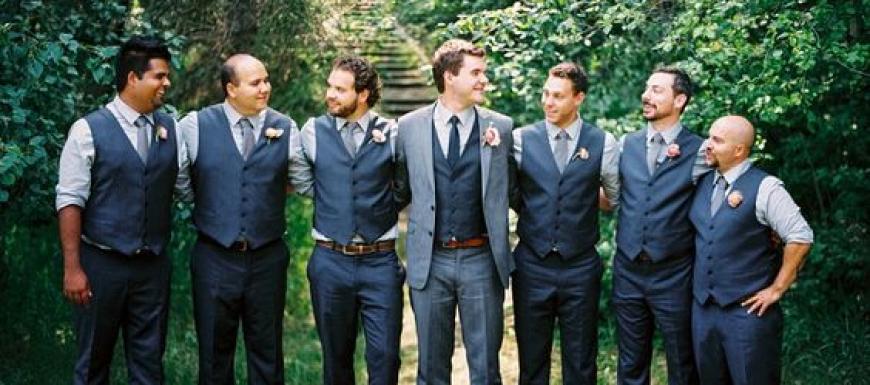 What wedding trend are you loving at the moment?
The move away from traditional suits for the guys… we aren't seeing ill-fitting morning coats and wide trousers anymore. I really like the mismatched suits with the groom wearing a different suit or style than the groomsmen. Or even a subtle change like his waistcoat contrasting with the suit.
I really like some of the tweed suits we have seen here recently, there's a fine line between cool and not cool when it comes to tweed, but in Donegal we are blessed with the finest tweed available so grooms can get a very slick look.
Overall I'm liking slim cuts and contrasting colours to create a contemporary aesthetic, as well as adding some more of the grooms personality on the wedding day.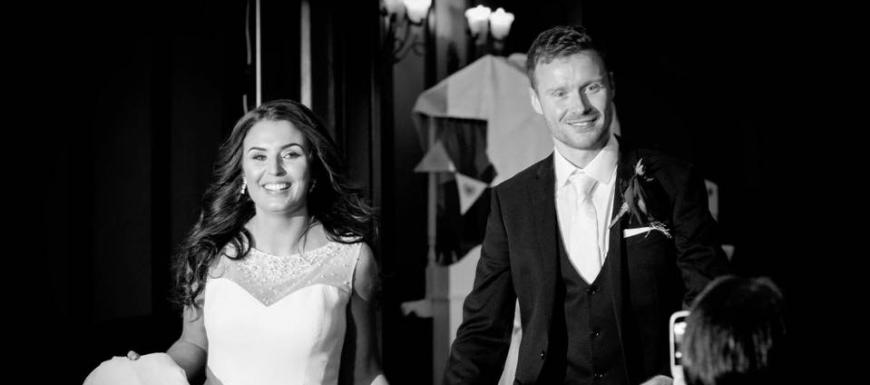 Any tips to keep calm if something goes wrong on the day?
From my own wedding day and planning I said from day 1 of the wedding planning… "if we get to the day and there's a bump in the road or something isn't where it's meant to be… smile and carry on because we'll be the only two people in the room that will miss it" … and everything went smooth, we had a great day and everything was where it should have been…. or was it??
What is your favourite part of the wedding day?
I think the food and the music will make any wedding… once that's right the day will be great!… at work I love when we get the guests seated and the meal begins as it really shows off the famous Harvey's Point experience.. I love to watch Gavin and the team begin the service with some flair and this always grabs the attention of our first time guests. Love it!!
What trends can you see coming through for 2019/20 weddings?
I think we will see more and more civil ceremonies they are such a relaxed and fun ceremony and as everyone is getting more used to them they are going to get more popular. I love how adding your own little touches means the ceremony has a very special meaning for the couple.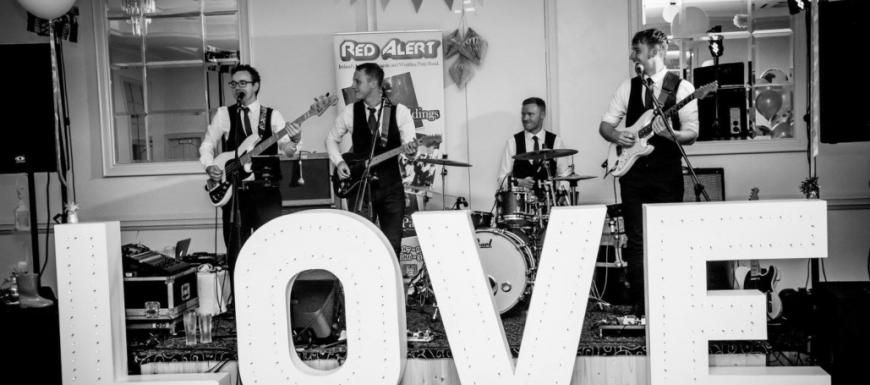 Any wedding traditions/trends that you think need to be done away with?
I think Throwing of the Bouquet and Garter should be banished!!! It's always a bit awkward but thankfully it's already a rare sight at weddings nowadays.
If you had to choose another career within the wedding industry what would it be?
Having played music more than half my life and being in the wedding band Red Alert for the past 6-8 years I would have to say that – I enjoy the entertainment side of a wedding day.
Other than that what I am doing now, I love photography and video so that aspect of the weddings also fascinates me and I tend to befriend every photographer and videographer that visits Harvey's Point and get any tips I can on how to improve.
Contact Micheál – events@harveyspoint.com
---