Real Wedding at Harvey's Point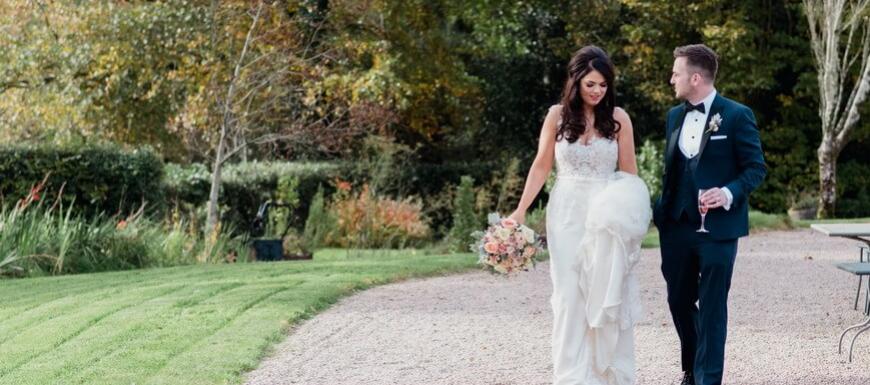 Grainne & Gareth 05.10.2018
October 5th 2018 was the perfect autumn day; the sun was shining, the sky was blue and there was just a little nip in the air, the weather decided it was going to give Grainne and Gareth a beautiful backdrop to their big day.
The love story of Gareth and Grainne started back in 2011 when they met by chance in a local night club, hitting it off instantly the relationship blossomed from there. As with lots of modern love stories, Gareth and Grainne paid a visit to Lunns in Belfast where together they chose the perfect engagement ring. Still wanting to be a little traditional, Gareth held on for a few months and proposed to Grainne during a romantic weekend away in Westport in July 2017.
The wedding planning began in earnest! Harvey's Point was the only venue that this young couple wanted for their big day "We fell in love with Harvey's Point as soon as we walked in, the location, the staff, the scenery – everything! It has a wonderful atmosphere".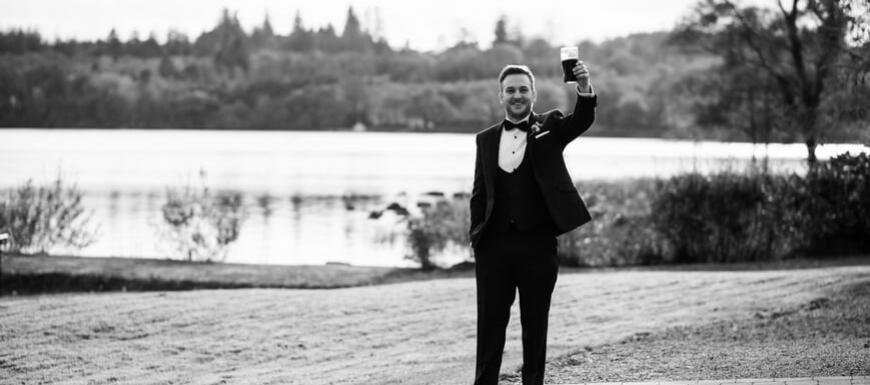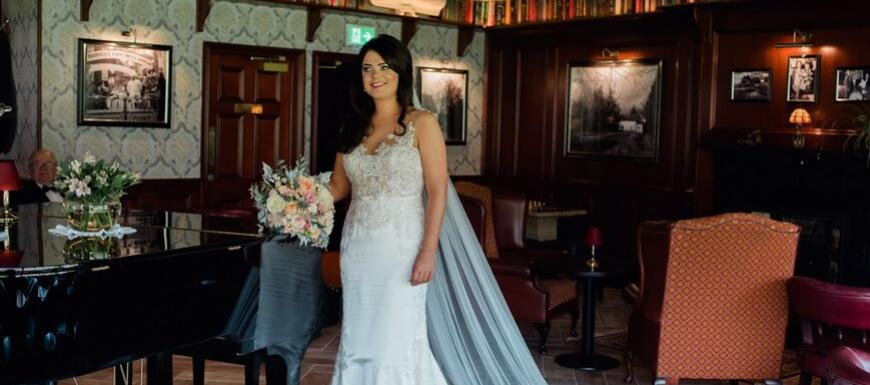 As with lots of brides, one of the biggest highlights of the wedding planning process for Grainne was choosing her beautiful lace gown with intricate beading at the back and a stunning veil to set it all off. Enjoying every moment of the wedding planning, Grainne set aside a day for her and her Mum to go jewellery shopping and loved the experience.
"There's a lot of stress and pressure involved with wedding planning and we both experienced it at certain times, so it's nice to make the effort to create special memories as you go".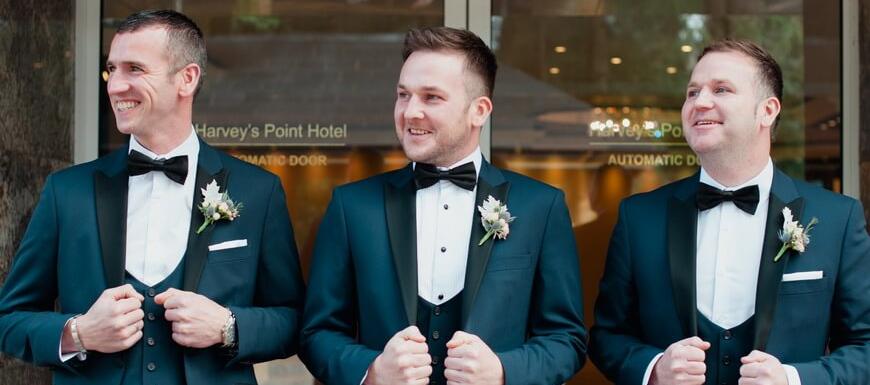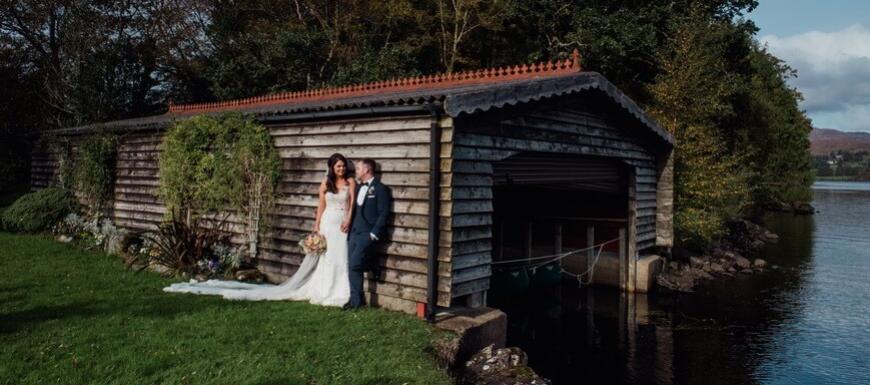 Grainne and Gareth chose to have both the ceremony and reception in Harvey's Point which meant that their guests could relax all day knowing that they didn't have to travel between venues. With the help of the team from Simply Divine Weddings, they transformed The Garden Suite into their perfect ceremony with lots of gorgeous personal touches added throughout the ceremony making it even more special for everyone. For Grainne and Gareth, the ceremony was their favourite part of the day.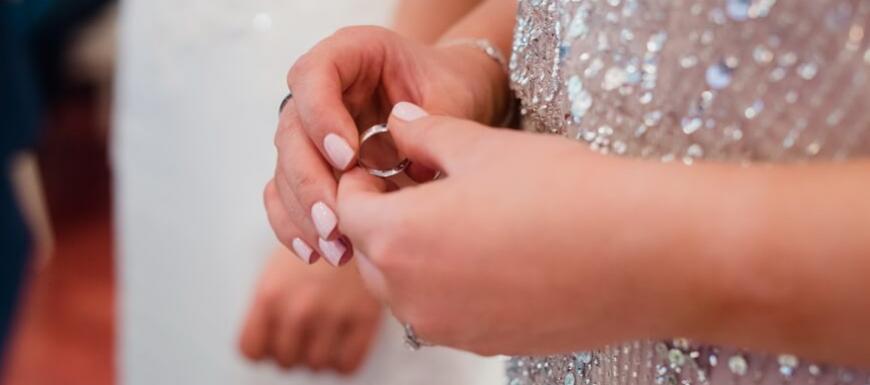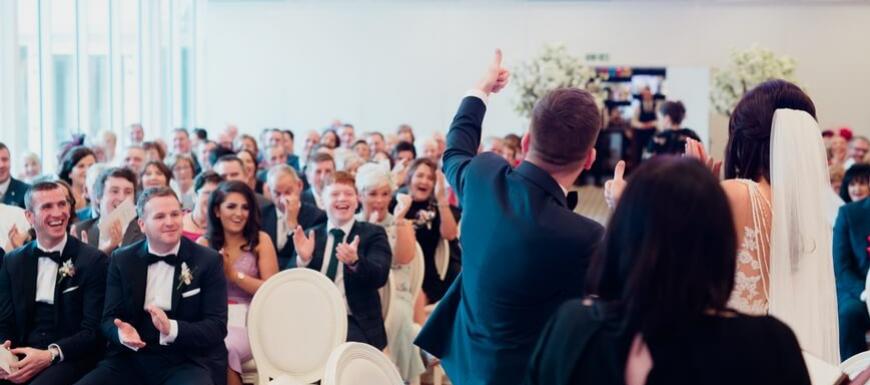 Any funny moments from the day?
The Bride's parents organised The Singing Serinaders as a surprise for everyone after dinner with all the guests loving it and singing and dancing along. It set the scene for the party to start!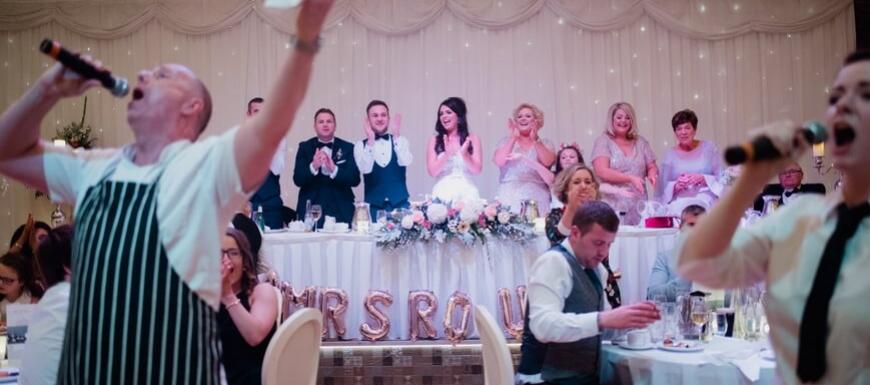 Any advice for other couples?
Enjoy every moment – it goes way too fast! Also, try to have fun in the run up to the wedding and not get too bogged down with the stress!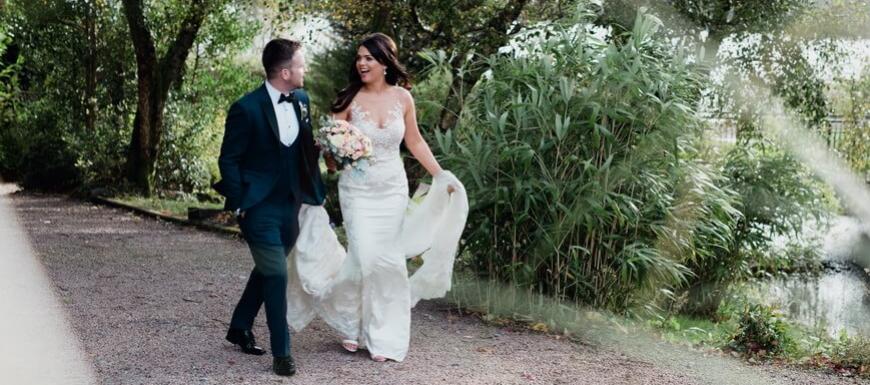 Final word
We could not recommend Harvey's Point enough. The day itself went perfectly and the staff are so attentive, they really can't do enough for you. We loved every moment <3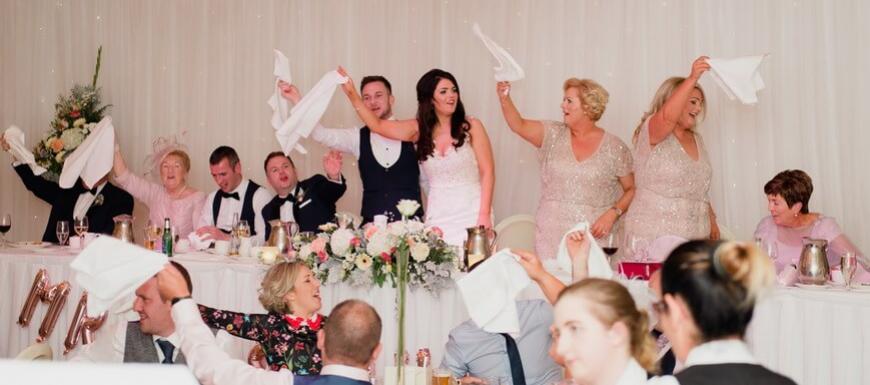 Recommended Suppliers 
Photographer – Paula Donnelly PDP
Brides Dress – Serendipity Bridal Boutique
Venue – Harvey's Point
Décor – Simply Divine Weddings
Florist – Pollocks Flowers, Castlederg
Hair – Emma McGoldrick
Makeup – Melissa Bolton The Beauty Boutique
Cake – Fiona Rankin, Castlederg
Cars – Glendale Limousines
Ceremony Music – Daire & Louise Music
Entertainment – The Drunken Lullabies
Justin McGurk & The Boogie Men
The Secret Serinaders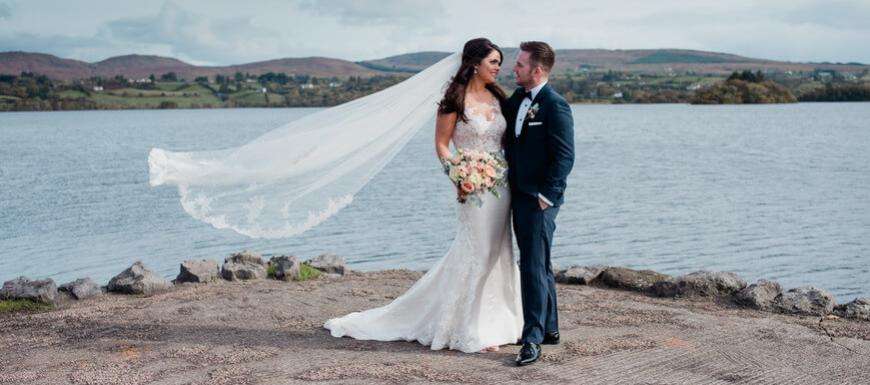 ---