Harvey's Point Pancakes Recipe
Pancake Tuesday – The Ultimate Pancake Recipe!
We don't really need a reason to eat fluffy pancakes but Pancake or Shrove Tuesday gives us the perfect excuse to consume pancakes for Breakfast, Lunch and Dinner if we want!
Said to have originated in the 15th Century, Pancake Tuesday is now widely celebrated with Pancake races happening all over England throughout Shrove Tuesday. 
The tradition is thought to have originated in Olney in the 15th century, after a woman lost track of time while cooking pancakes. When the bells for mass rang, she ran out of her house with the pan and pancake still in hand!
Whatever the origin, we love nothing more than the smell of fresh pancakes cooked on the griddle and slathered in real butter or with a squeeze of lemon juice.
Head Chef Colin Bradley shared the perfect Pancake Recipe that takes less than 10 minutes to whip up!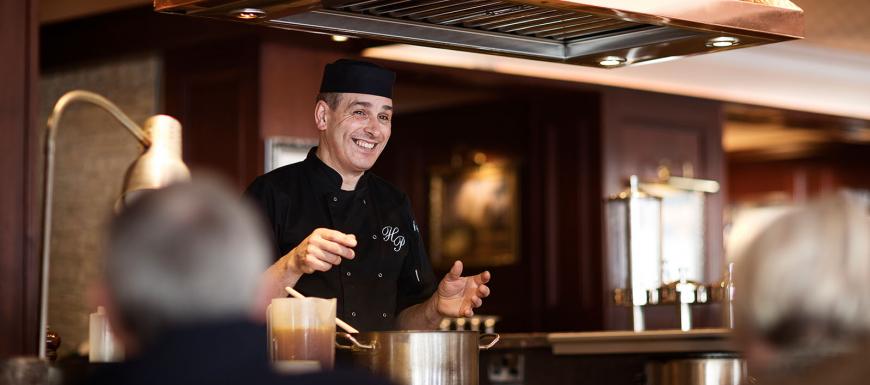 HP Pancakes (makes 6-8)
Ingredients –
5 Eggs
350g Plain Flour
700ml Milk
150g Brown Butter (see step 1)
60g Sugar
Splash of Vanilla Essence
1 Tbsp Baking Powder  
Method
1.       Place the butter into a small saucepan over a medium heat  until lightly browned with a nutty flavour
2.       Place the flour and baking powder in a large mixing bowl
3.       Add in the eggs and milk and whisk
4.       Add the sugar and vanilla essence to the mix
5.       Whisk the mixture to a smooth consistency
6.       Add the brown butter to the mix
7.       Heat your pan over a hot heat and layer with oil
8.       Pour the mix slowly onto the pan and cook until golden brown on both sides
9.       Serve with a topping of your choice
---